Current Portfolios
Viewers for stereoview cards and other 3D images are available
from Berezin Stereo Photography Products
& from The 3D Market (in bulk only).
The portfolio stereoviews presented here may be downloaded,
re-sized to 7" x 31/2" & printed on glossy photo paper for viewing.

New! Mt Vernon Colonial Fair, Sept 2016
######
Syphax Wedding Reenactment, Arlington House, June 2016
######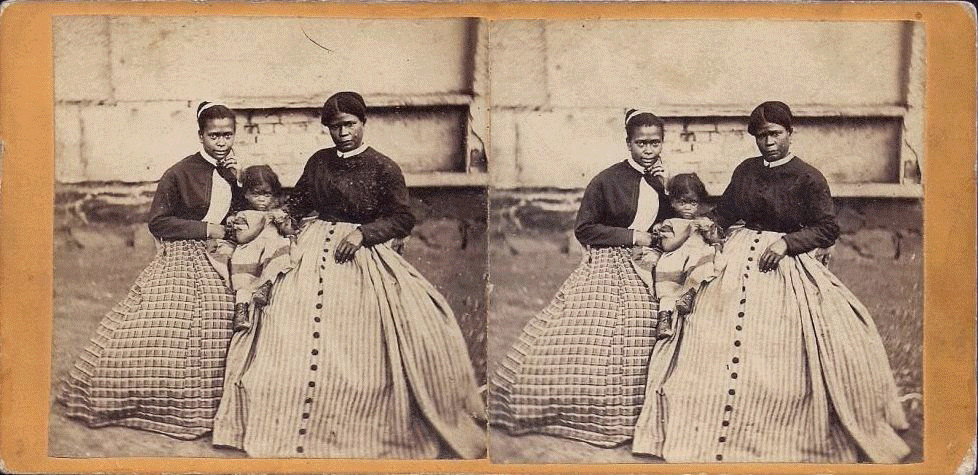 Updated! Arlington House Visitors Recreate Historic Photo
######
Arlington Mill Encampment, June 2016
######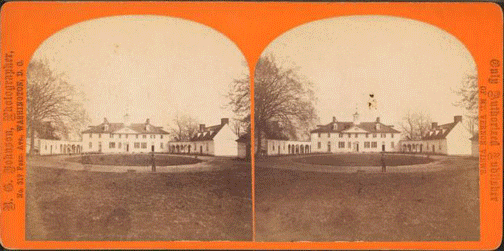 George Washington's Mt Vernon Then and Now
######
Fairfax Civil War Day 2016 -- Fairfax, VA
######
Arlington Cemetery Then and Now
(Preservation Arlington Guest Post)
Arlington National Cemetery (ANC) -- Then & Now ♦ ANC -- Then (1864-1910)
Surrender at Appomattox Observance, April 9, 2015 -- Arlington, VA
Winchester Battlefields & Other Sites -- Winchester, VA
Virginia Military Institute & Stonewall Jackson -- Lexington, VA
"We Have a Claim to This Estate" -- African American History at Arlington House
Help Identify This Man! Dapper Civil War Gentleman -- Arlington, VA
Battle of Ft Stevens, 150th Reenactment -- Ft Ward, Alexandria, VA
Fairfax Civil War Day 2014, Fairfax, VA
Updated! Old Ceres Images ♦ Bland County Court House, Bland, VA
Episcopal Theological Seminary, Alexandria, VA ♦ Huntley Manor, Alexandria, VA
The Clara Barton House, Glen Echo, MD ♦ Fort Washington, MD
UDC Commemoration of Robert E. Lee Birth, US Capitol
Chatham Manor, Fredericksburg, VA
Fort Monroe & Casemate Museum, Ft Monroe, VA
Washington Lee University & Lee Chapel, Lexington, VA
Kentuck Knob, Fallingwater & Covered Bridges, Fayette & Somerset Counties, PA
Fort Necessity & Braddock's Grave along Old National Road, PA
Friendship Hill, New Geneva, PA ♦ Inne at Watson's Choice, Uniontown, PA
Woodlawn Plantation & Pohick Church, Fairfax County, VA
President Lincoln's Cottage at the Soldiers' Home, Washington, DC
Arlington House Perspectives in 3D
Arlington House Rededication ♦ Yorktown High School Visit to Arlington House
Glencoe Museum in 3D ♦ Fort CF Smith Recruiting Day in 3D
Bull Run Winery, Centreville, VA
Old Ceres Images ♦ Groseclose Family Reunion 2012
Cartes de Visite & Portraits ♦ New! CDVs by Mary Custis Lee

Earlier Portfolios

Colonial Williamsburg
Mount Vernon ♦ Arlington ♦ Falls Church
Appomattox Court House ♦ Poplar Forest
Groseclose Family Reunion 2012 ♦ Hollister Street Candids
Recruiting Day at Ft Ward, 3rd US Infantry (Co K)
US Telegraph Service & Balloon Corps at Ft Ward, with
Union Artillerymen & 5th VA Infantry Troops
Civil War Days 2012 -- Fairfax City & Falls Church
49th VA Infantry Encampment at Mt Olivet Church
Washington, DC ♦ White's Ferry ♦ Ft Stevens & Battleground Cemetery

Watch for Updates & Additions!